6R Micromet Cartridge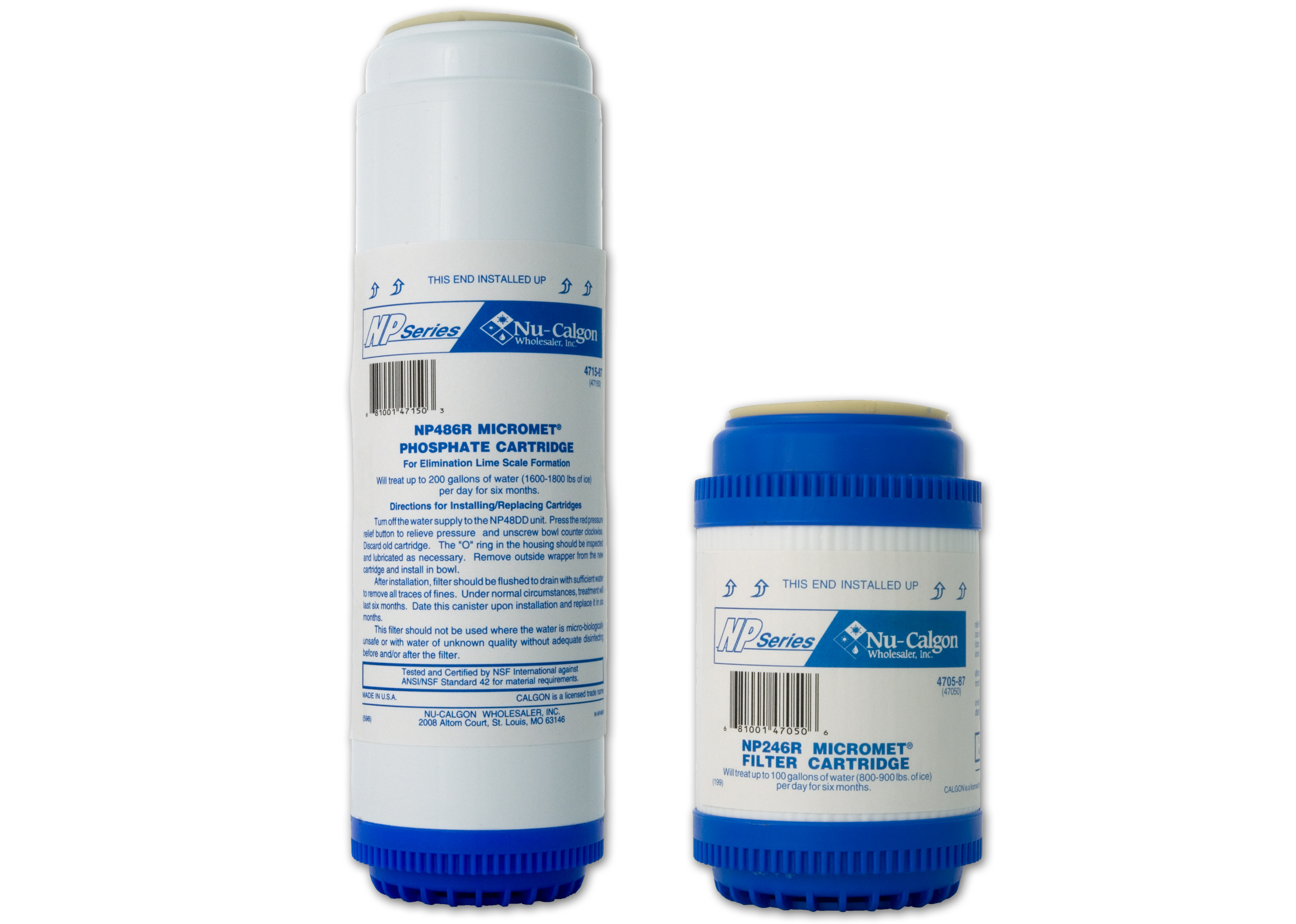 Treat equipment making up to 1800 lbs. of ice per day or using up to 200 gallons of water per day where scale is the problem… and up to 400 gallons of water per day where silt, sediment or objectionable taste and odors are the only problems
Inhibit lime scale formation
Remove silt, sediment and turbidity
Remove objectionable tastes and odors
Description:
The NP246R Micromet Cartridge contains 1 pound of 6R Micromet, and it fits the NP24DD Housing. The NP486R Cartridge contains 2 pounds of 6R and fits the NP48DD Housing, with 10 micron filtration.
Packaging Size
Part Number
Additional Info
NP246R
4705-87
NP486R
4715-87
Product Information:
Literature Downloads
Download the product bulletin and other relevant literature here.
Labels
Download a low resolution file of the product label here.