NP Series Housings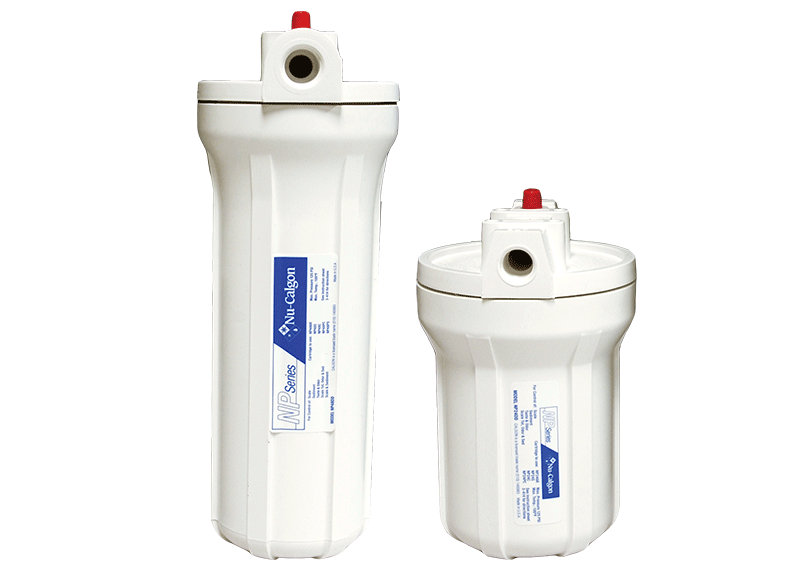 Description:
The NP Series Housings are constructed of polypropylene plastic. The heads are tapped with FPT connections on the inlet and outlet and they are equipped with a pressure relief button to facilitate service. Each housing also comes with a small steel "L-shaped" mounting bracket (NP1BR) which, when secured to a permanent surface, can attach to the top of the housing's head.
The NP24DD has 3/8˝ FPT connections while the NP48DD has 1/2˝ FPT connections. All are designed with "outside-in" directional flow of the water, resulting in more efficient filtering. Both are rated to 125 psi maximum pressure and 80ºF maximum temperature. The NP24DD utilizes the "24" size cartridges while the NP48DD uses the "48" sizes.
Packaging Size
Part Number
Additional Info
NP24DD
4704-24
NP48DD
4714-24
Product Information:
Literature Downloads
Download the product bulletin and other relevant literature here.
Labels
Download a low resolution file of the product label here.