Sediment Cartridge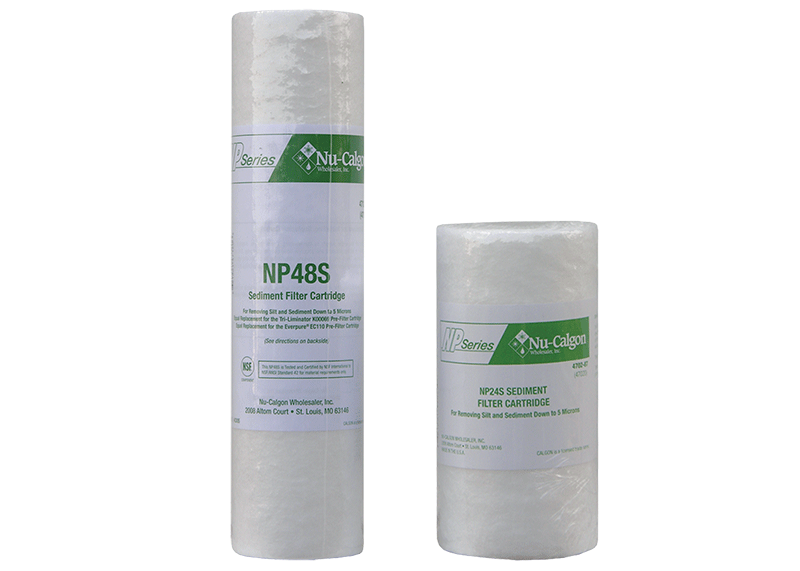 Description:
The NP Series Sediment Cartridges are composed of polypropylene that is manufactured by patented blown-microfiber technology to meet the market requirements for a pure polypropylene-depth pre-filter with exceptional dirt-holding capability. This translates to longer life, and fewer cartridge changes. All the materials meet FDA requirements, making them acceptable for food and beverage contact. The NP24S is designed to handle up to 200 gallons of water per day under average conditions, for six months while the NP48S will handle 400 gallons per day for six months. Both are rated at 5 microns with a very low pressure drop (i.e. 1/2 psi at 5.0 gpm).
Packaging Size
Part Number
Additional Info
NP24S
4702-87
NP48S
4712-87
Product Information:
Literature Downloads
Download the product bulletin and other relevant literature here.
Labels
Download a low resolution file of the product label here.