Dragon Towels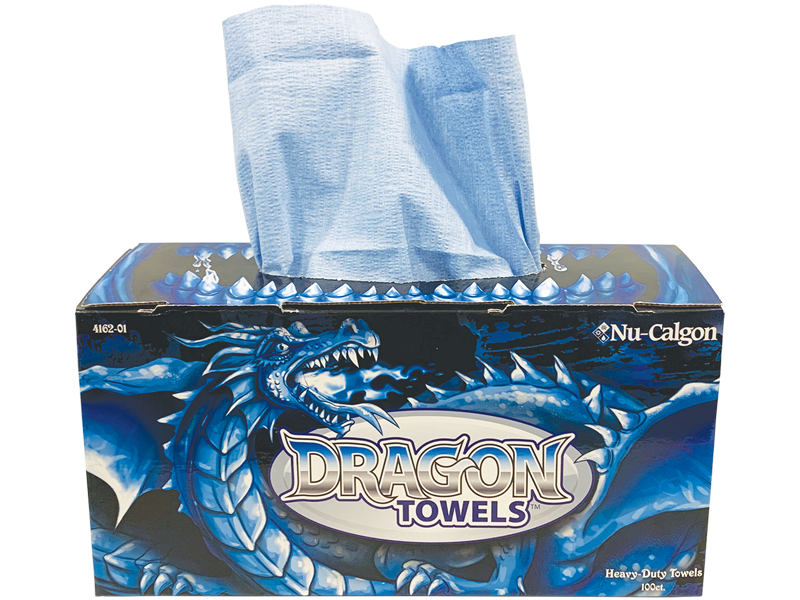 For cleaning hands
Wiping up solvent and oil based spills
Cleaning tools
Scrubbing components
Absorbing water
General cleaning
Description:
Dragon Towels are lint-free, extremely durable, heavy-duty towels designed to help you on any job! Offering maximum absorbency, Dragon Towels are solvent resistant and can be used wet or dry for any application. With a 12" x 12.5" wingspan and electric blue color, Dragon Towels are a must have on your truck, in your shop or anywhere you need the toughest towel.
| Packaging Size | Part Number | Additional Info |
| --- | --- | --- |
| 1 Each | 4162-01 | 100 Count Box |
Product Information:
Literature Downloads
Download the product bulletin and other relevant literature here.
Labels
Download a low resolution file of the product label here.