7SO Softening Cartridge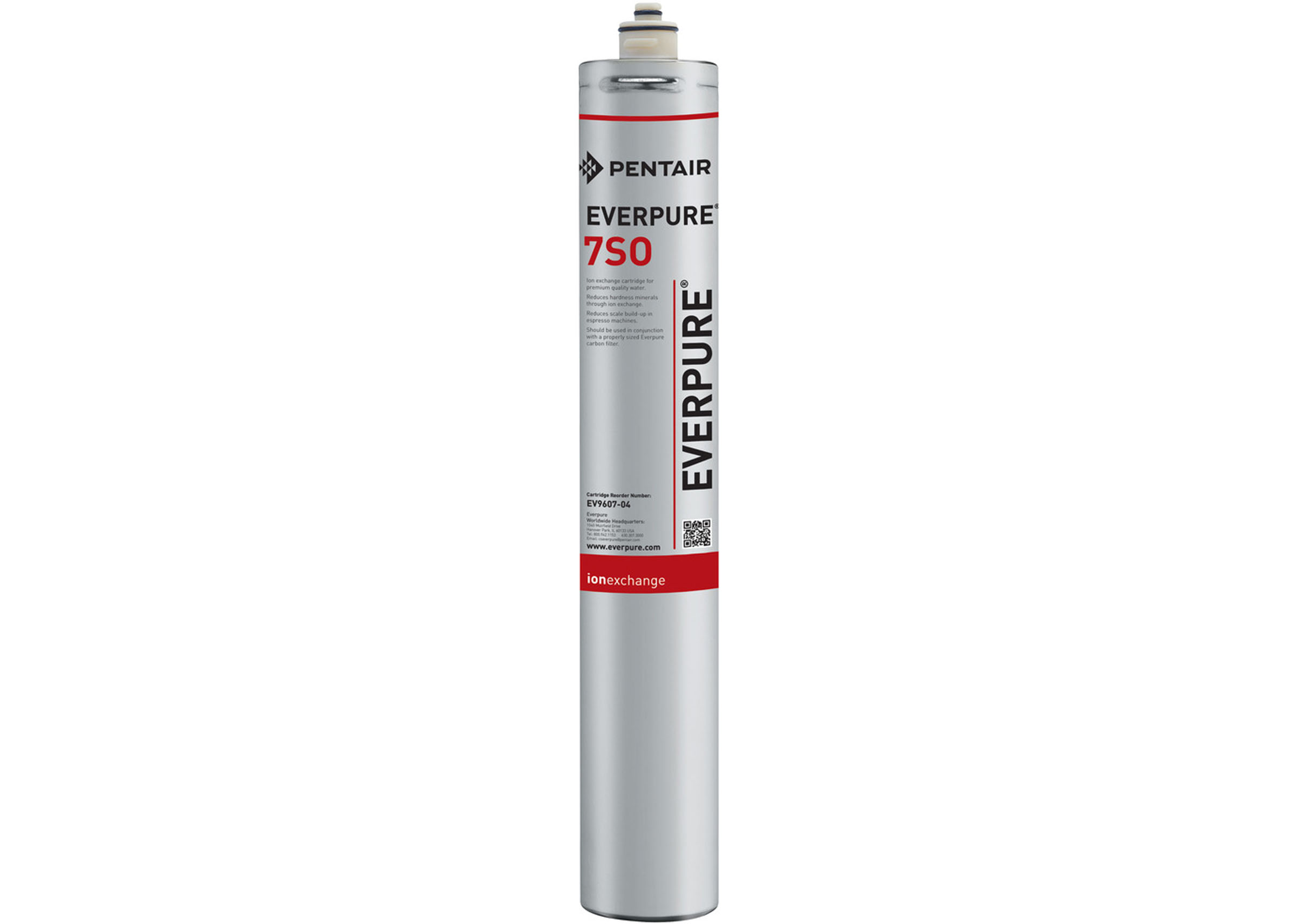 Description:
Softening cartridge reduces scale forming minerals like calcium and magnesium in hard water situations.
May be used on water having up to 30 grains hardness per gallon (500 mg/L) at flow rates of up to 1/2 gallons per minute.
Sanitary quick change cartridge makes replacement easy.
Should be with an Everpure fine filter cartridge installed in a series plumbed twin head.
Features
| Packaging Size | Part Number | Additional Info |
| --- | --- | --- |
| 7SO | 9607-04 | Capacity: 2,000 grains, Maximum Flow: 0.5 gpm (1.9 Lpm) |
Product Information:
Literature Downloads
Download the product bulletin and other relevant literature here.
Labels
Download a low resolution file of the product label here.